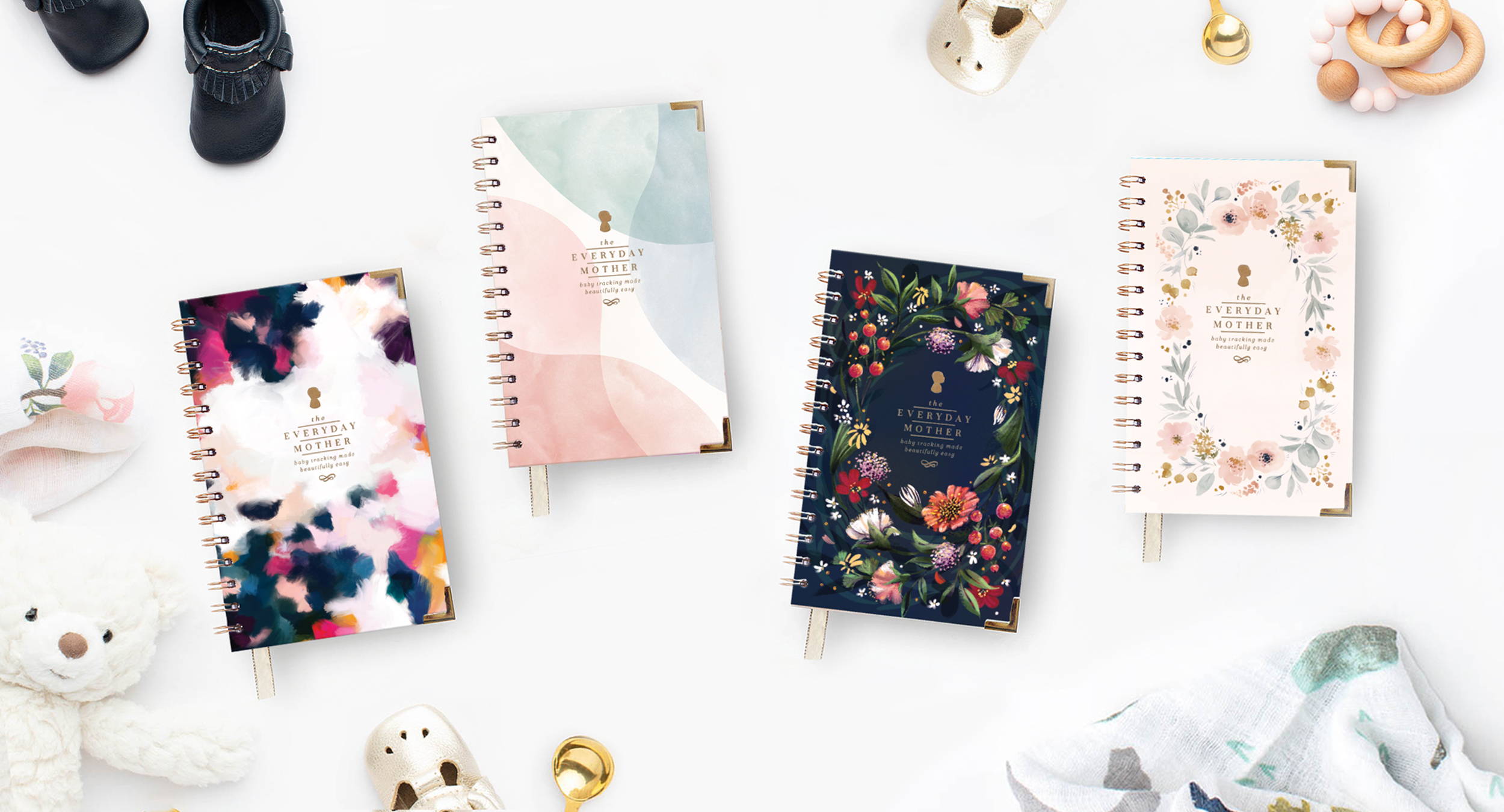 ANDREA CASTEK, DESIGNER & ILLUSTRATOR
Andrea Castek has been a graphic designer for the past 10 years.
She started her own business, designing wedding invitations, soon after graduating from Iowa State University with a BFA in graphic design.

As her business grew, she lost sight of what she originally loved - drawing and painting. This led to her pursuing a career in surface pattern design and abstract painting. She created a fulfilling art practice that became the staple of her designs.

In early 2020, she left the wedding industry to pursue creating art full-time. She currently resides in northeastern Iowa with her fiance, 2 dogs, and black cat. She is expecting her first child in July!
Instagram: @andreacastek
Website: www.andreacastek.com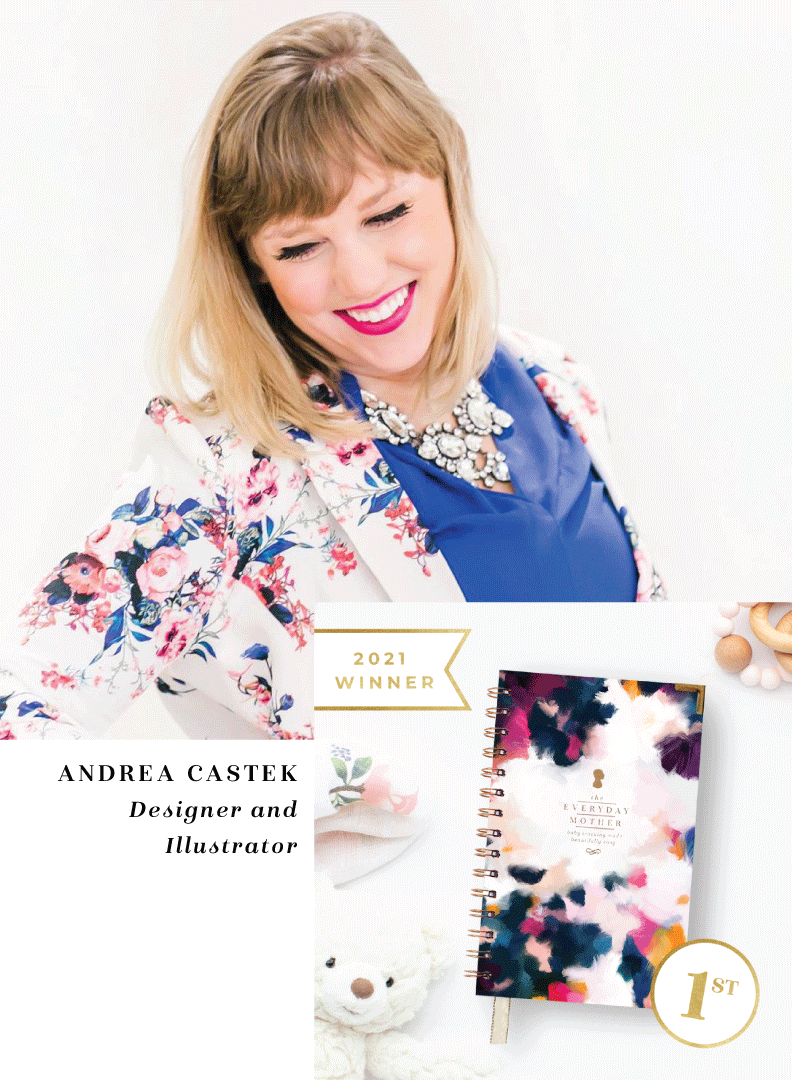 BECKY NIMOY - ARTIST & ILLUSTRATOR
Becky is a Los Angeles native. She now lives in the port town of San Pedro, with her high-school sweetheart (husband), 2 boys, and 2 cats, in their cute (but tiny) craftsman bungalow.

Becky's background is in art history and interior design. After working as a freelance draftsman, she fell into the world of stationery design while creating her wedding invitations.

From there, she circled back to her original love of fine art. With the help of her iPad and Apple Pencil, she was inspired to dive back into art, and found her new, and more recent, path to illustration.

Instagram: becky_nimoy_stationery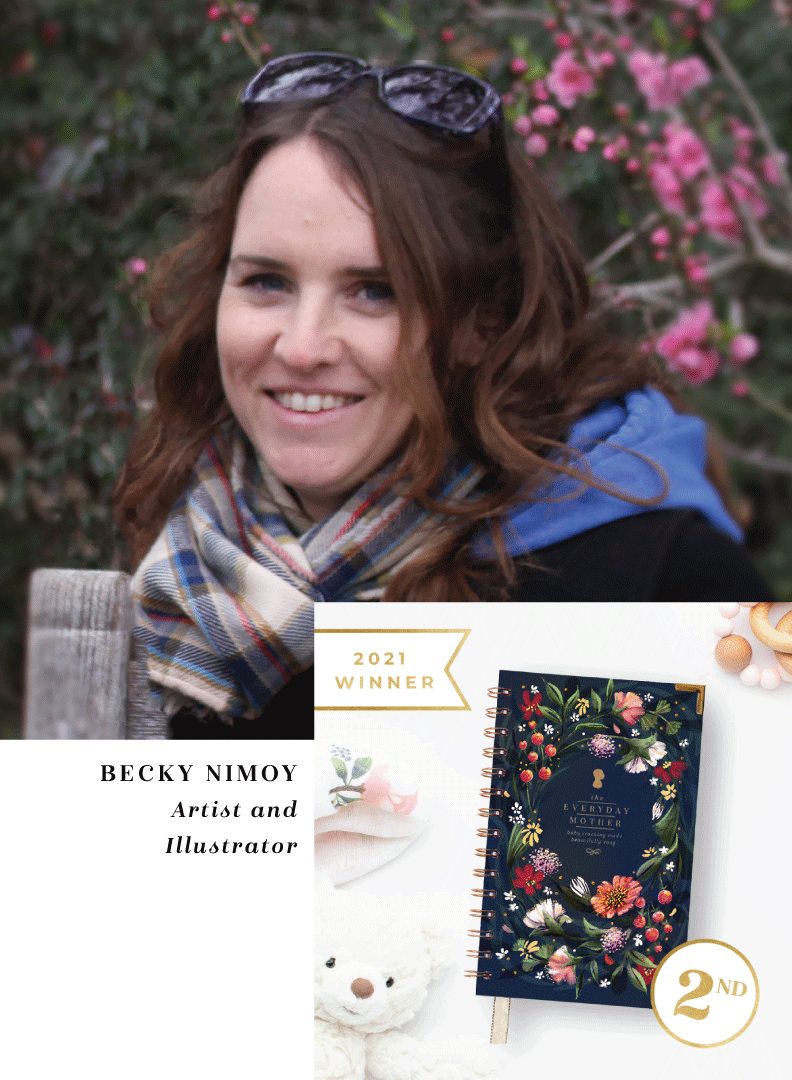 DAISY RIZZO - ARTIST & DESIGNER
Daisy considers herself a blend between an artist and a designer. She enjoys creating with various mediums, in an array of colors and styles, and across multiple platforms.

She's been a creative for as long as she can remember and cannot imagine doing anything else - she's so thankful to have landed in a career that indulges her creativity.

Daisy loves exploring with her design style, which ranges from colorful and whimsical, to refined and edited. When she's not creating, you can find her spending time with her husband, two kids, and two dogs (Pixel, and Hank) in West Michigan.

Instagram: @pixelandhank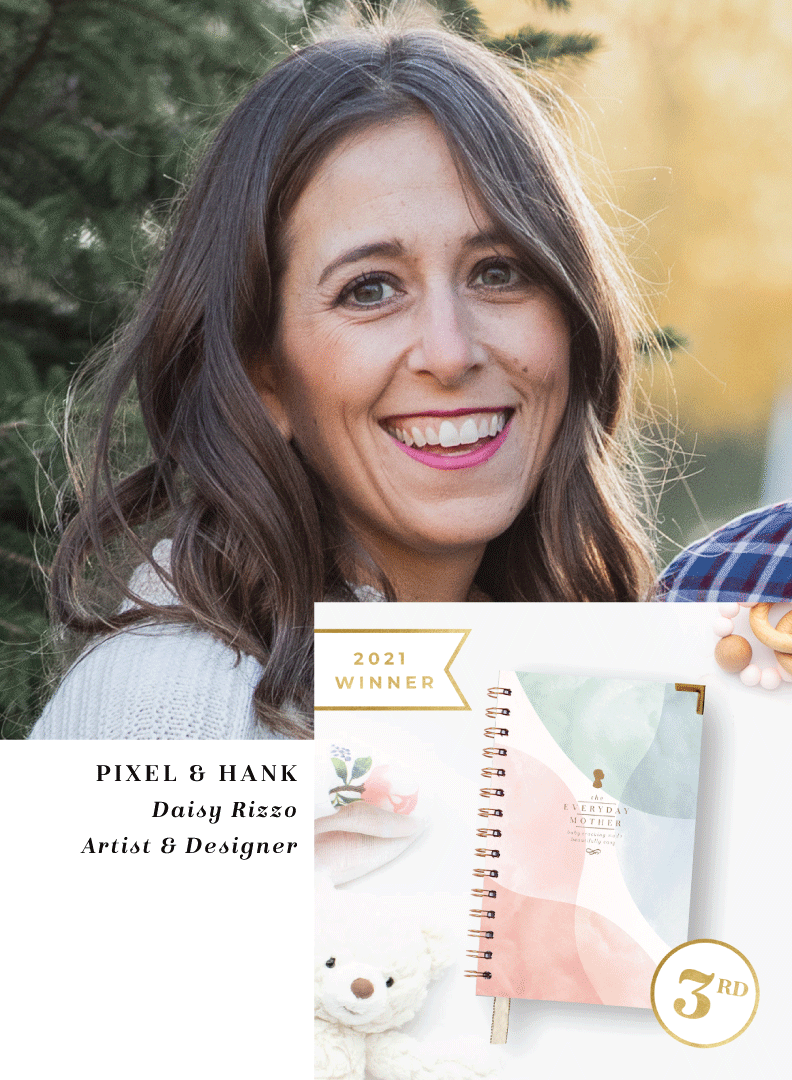 KRISTEN SMITH - DESIGNER & LETTERER
Kristen Smith is a graphic designer and hand lettering artist residing in Atlanta, Georgia.

After receiving a BFA in Graphic Design from the University of Georgia, she worked hard to establish a freelance career and officially launched her own company in 2011.

She has a passion for fresh, beautiful designs, often incorporating organic elements like watercolor textures and calligraphy into her work.

When she is not designing or sketching, you can find her in the garden or snuggling a cat!

Instagram: @kristensmithdesign
Website: kris10smith.com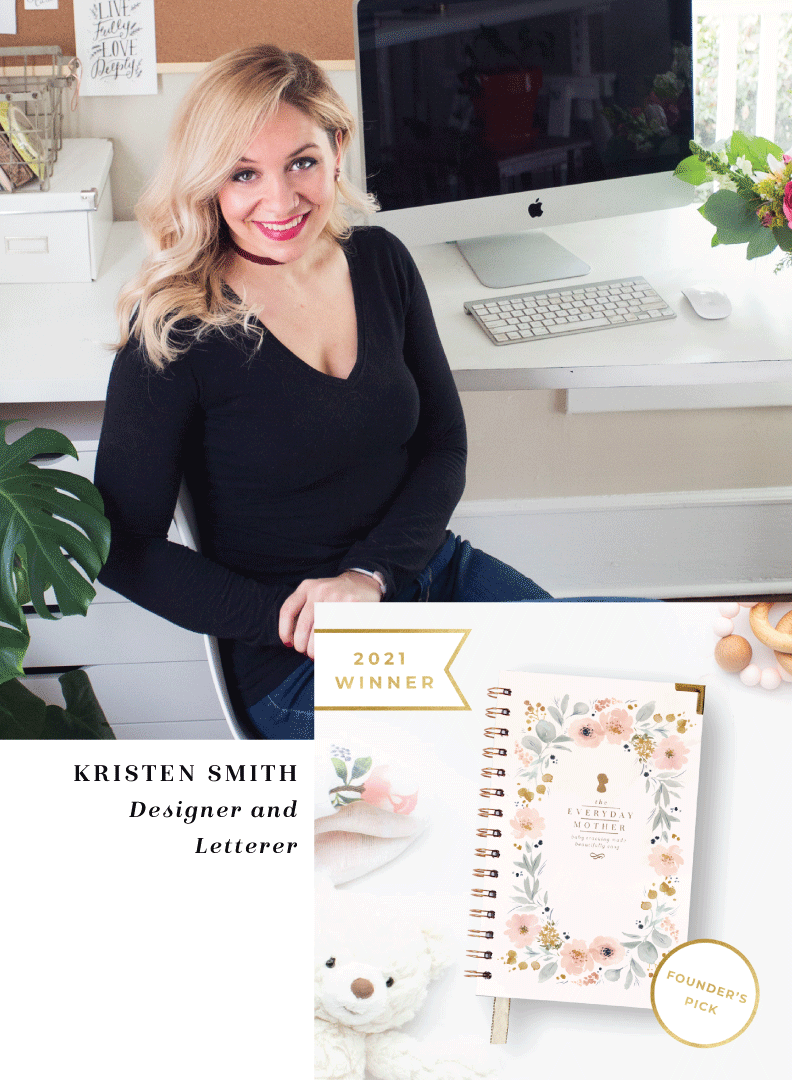 PAST LIMITED EDITION BOOKS
THESE BOOKS ARE SOLD OUT AND WILL NOT BE RESTOCKED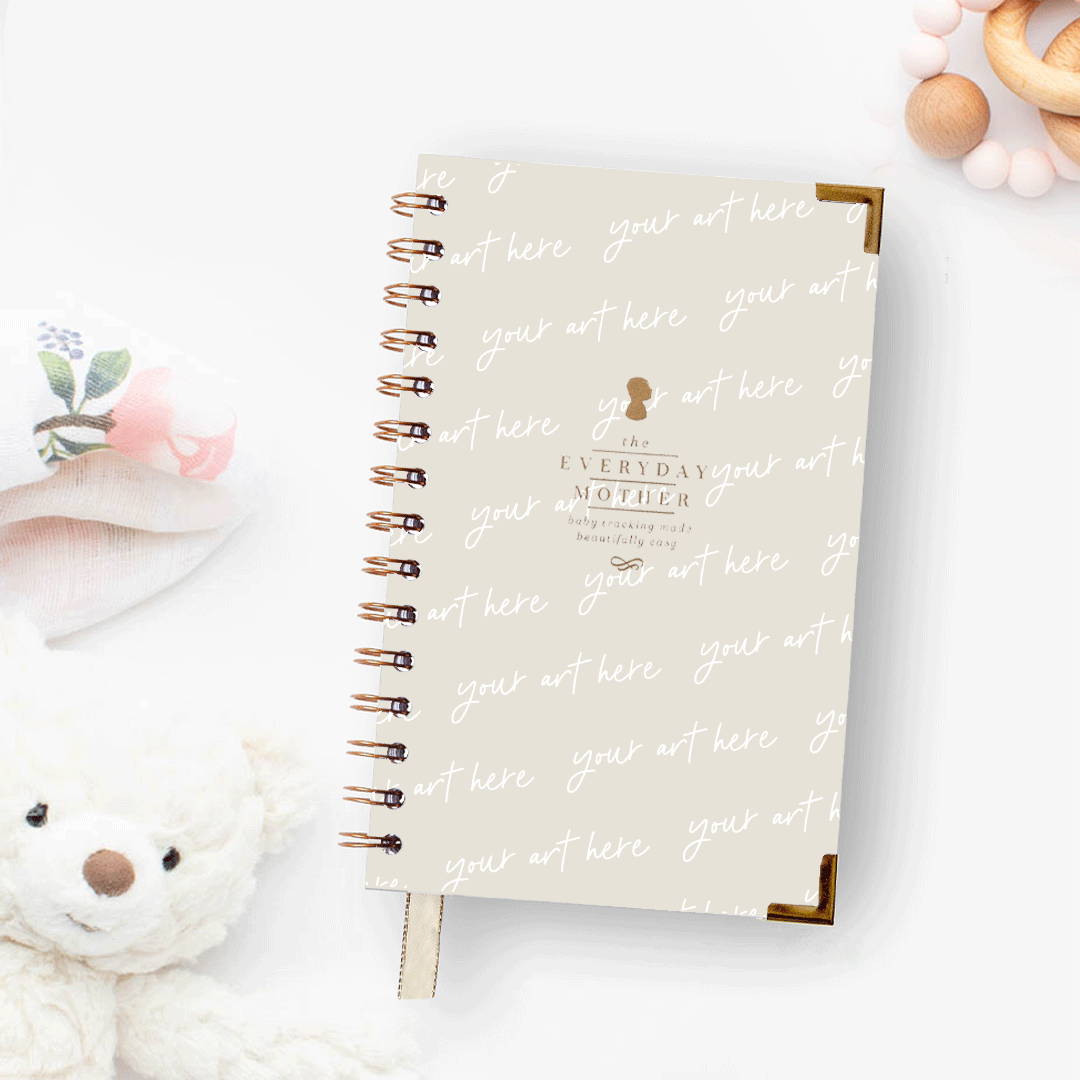 WANT YOUR ART ON THE COVER OF
THE EVERYDAY MOTHER BOOK?

We hold a yearly competition for all designers, artists, photographers, and other creatives to be featured as our Limited Edition artists.

In addition to prize money, your work could be featured on The Everyday Mother cover. Sign up for the newsletter, and follow along on Instagram, to hear about our next design contest.
@everydaymother | #myEVERYDAYMOTHER