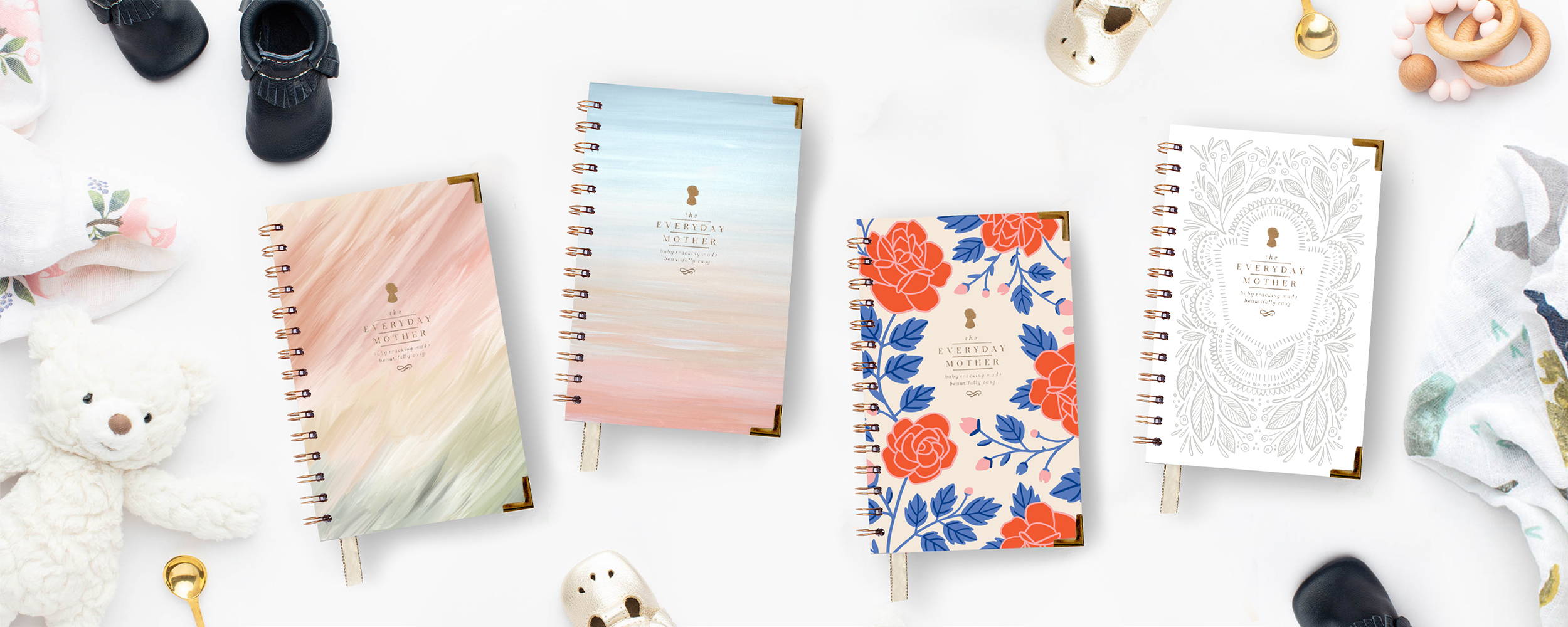 MEET OUR 2020 ARTISTS
& COVER WINNERS
Anee lives in Boston with her husband and two littles.

She has always been a creative at heart inspired by nature's bounty, travels, little whimsies in the daily mundane, and her two children. Slow mornings with smell of coffee, sleepy afternoons, good food, and a life peppered with humor and sarcasm, are some of her favorite things.

Watercolor & gouache is her medium of choice. She loves nothing more than creating whimsical, playful designs and seeing them come alive on all sorts of products.

Anee (pronounced as uh+nee) rhymes with bunny and hence the business name Anee Rabbit! It lends a touch of playfulness, a pinch of whimsy, and a sense of curiosity. The play on words reminds her of her daughter saying "bunny rabbit" when she was 15 months, with boundless joy. That same joy is exactly what she'd like you to feel when you think about her art, designs, and patterns.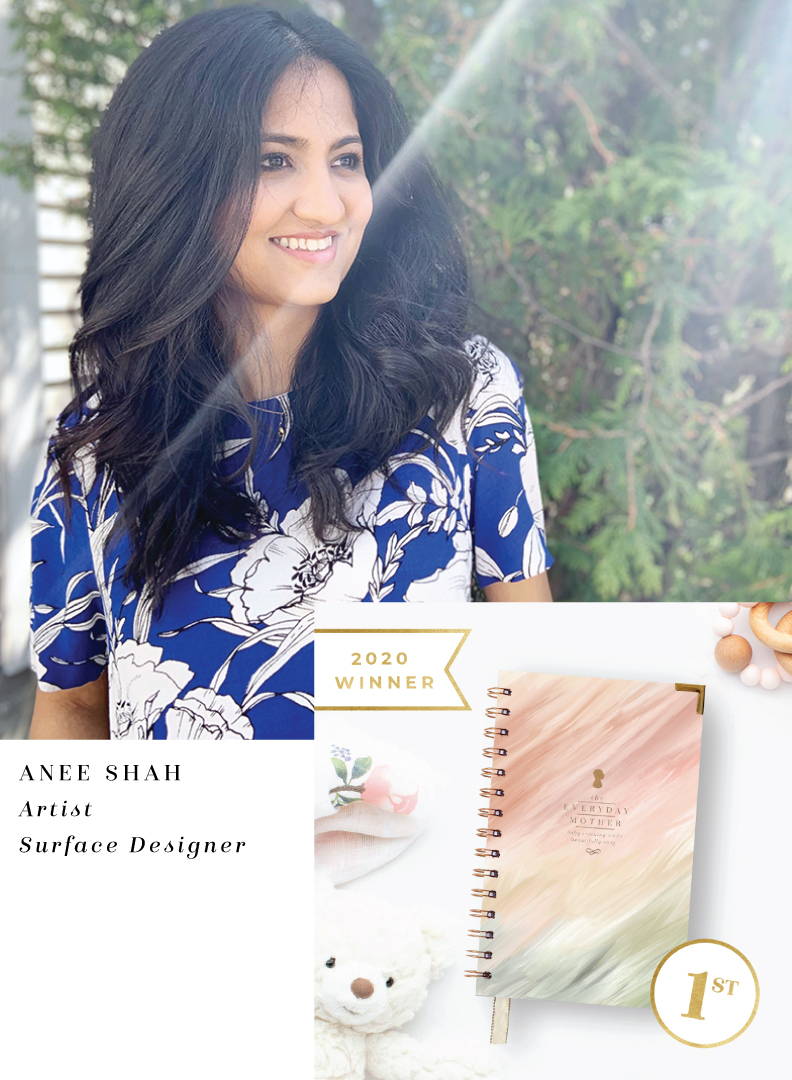 Christy Hy Lee is a North California based artist, illustrator, and mom of two boys.

As a former fashion designer, she enjoys creating with a wide variety of materials. She likes to paint with watercolor and acrylic, as well as create digital art utilizing her iPad.

Most of her artwork is inspired by nature, her two adorable boys, and childhood memories of the places she has lived and traveled.

As an artist, she aspires to share a message of love, positivity, and gratefulness. She hopes that her artwork evokes a sense of calmness and joy to the viewers.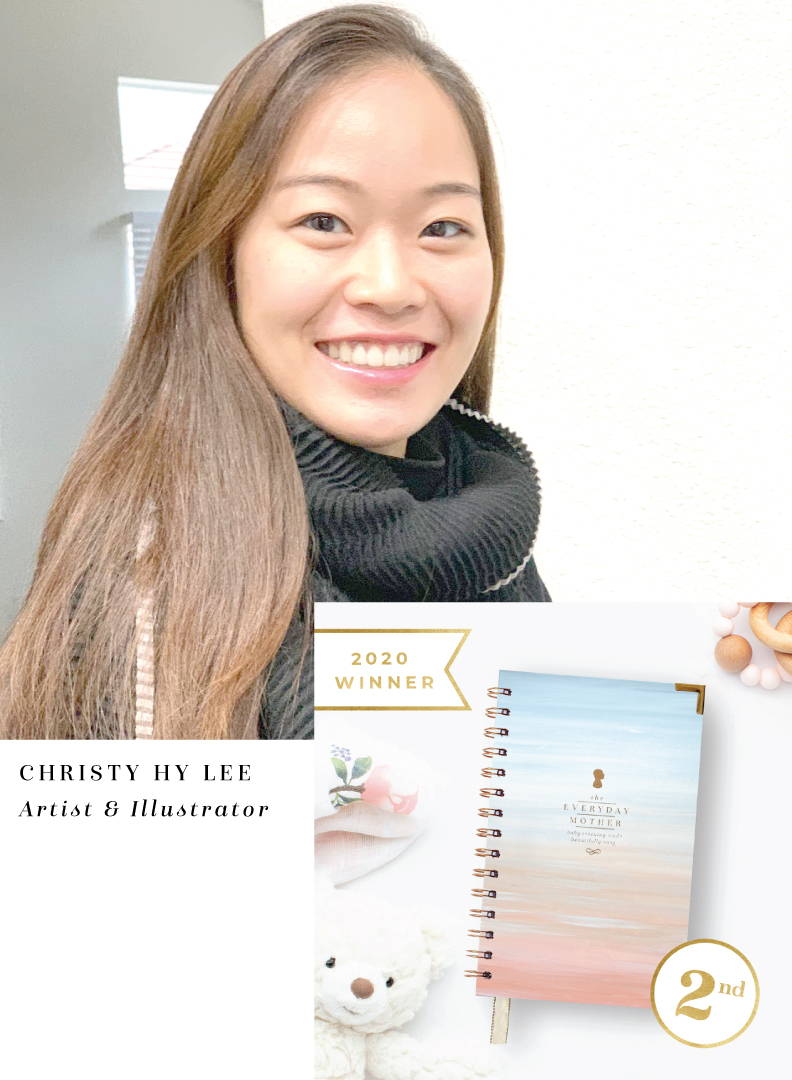 Genna Blackburn is a surface designer and illustrator.
She loves to play with simple shapes and bright colors, in unique ways. Most of the time you can find her working from her home studio in Detroit, Michigan. Her coworkers include two cats and a border collie, who are always by her side.

While she works on a variety of projects, ranging from stationery to art, patterns are one of her favorite things to create. Their puzzle-like nature provides a challenge that is very satisfying to see come together.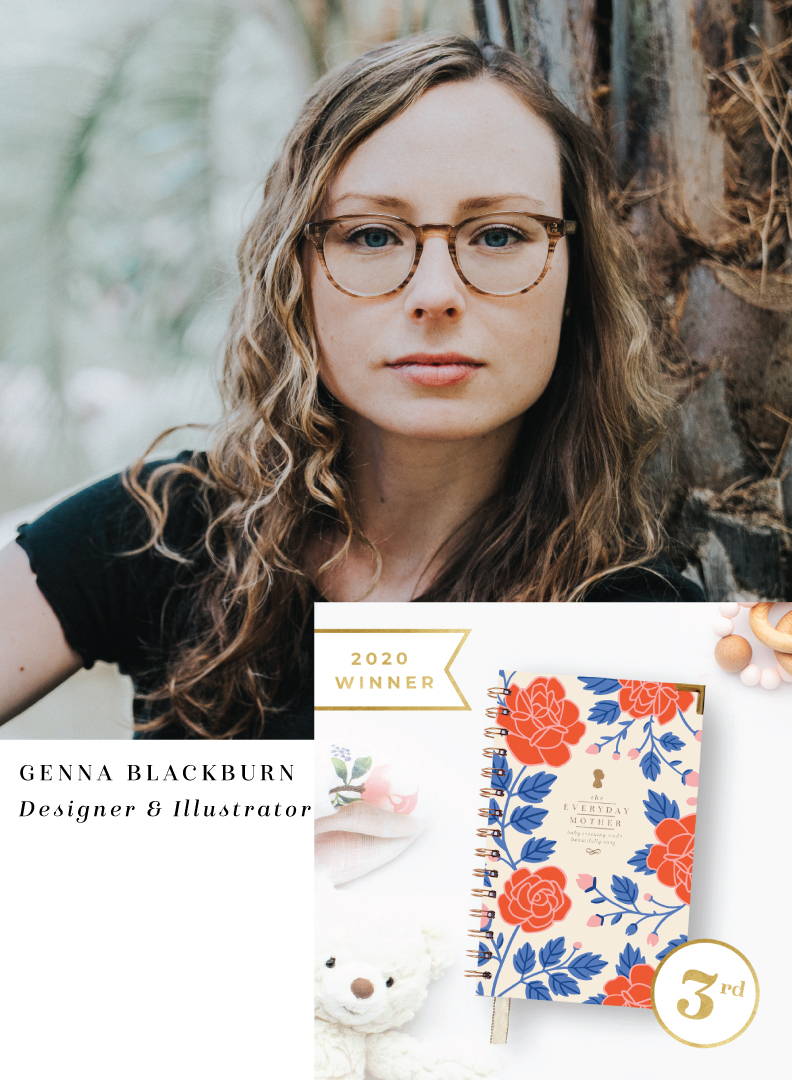 Jen Owens is a designer, doodler, and illustrator. She's mostly obsessed with drawing florals and leaves conceived from her imagination.

Her work is inspired by vintage patterns, bold colors, detailed line work, and beautiful typefaces.

Cozying up with a hot cup of coffee, her iPad, fuzzy socks and yoga pants is her favorite way to work. She resides in Warrenton, Missouri with her husband, son, daughter, and black goldendoodle pup.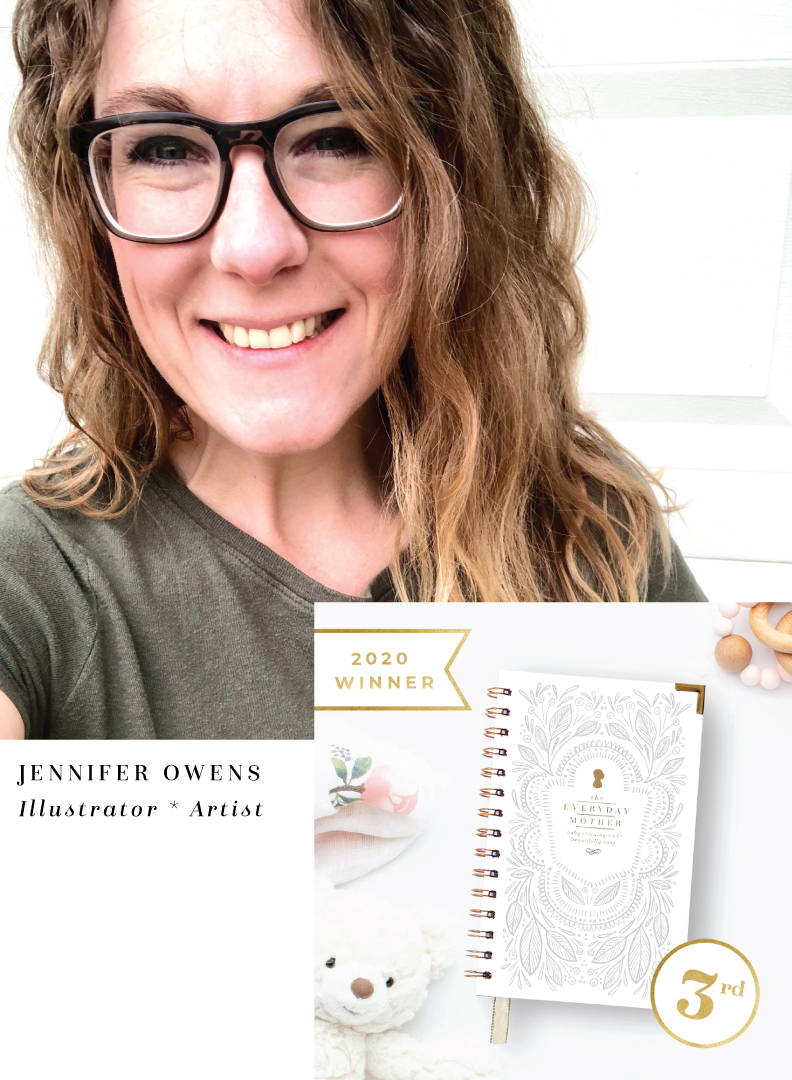 PAST LIMITED EDITION BOOKS
THESE BOOKS ARE SOLD OUT AND WILL NOT BE RESTOCKED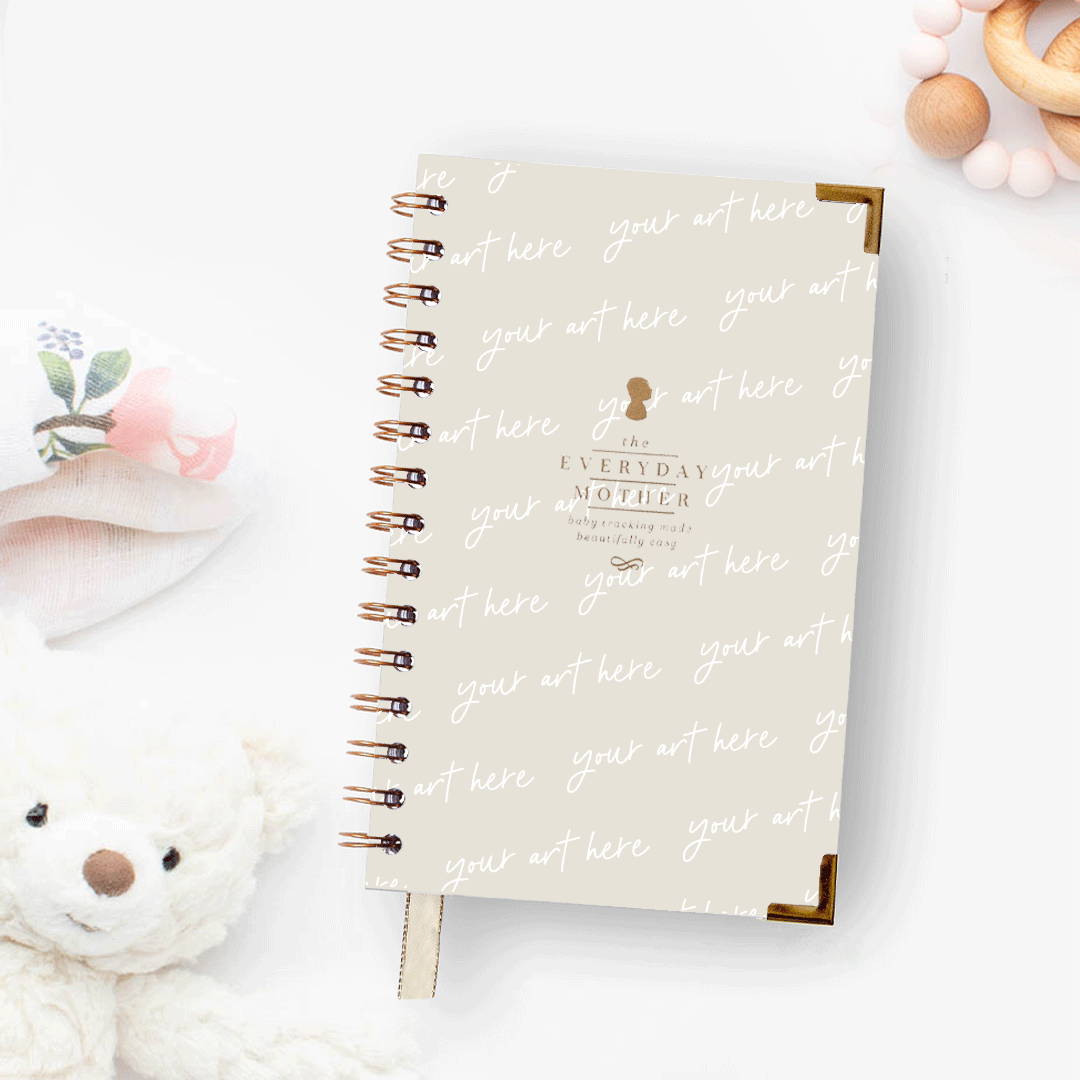 WANT YOUR ART ON THE COVER OF
THE EVERYDAY MOTHER BOOK?

We hold a yearly competition for all designers, artists, photographers, and other creatives to be featured as our Limited Edition artists.

In addition to prize money, your work could be featured on The Everyday Mother cover. Sign up for the newsletter, and follow along on Instagram, to hear about our next design contest.
@everydaymother | #myEVERYDAYMOTHER